HARPER–Wheatland Electric Cooperative, Inc. announced today that its Sharing Success Fund, managed by the Scott Community Foundation, has awarded a $1,000 grant for the Lil Feet Daycare in Harper.
The daycare will use the funds to offset the cost of building a storm shelter to protect the children during any uncertain weather, says Paula Hicks, daycare owner and director. Lil Feet Daycare provides the only licensed in-home daycares in the city of Harper, with three locations.
The Scott Community Foundation began formally accepting applications for grants from the Wheatland Electric Sharing Success Fund from non-profit organizations on December 1, 2012. Wheatland Electric and CoBank have each contributed $10,000 this year to the fund. The program will continue to run until the funds are exhausted.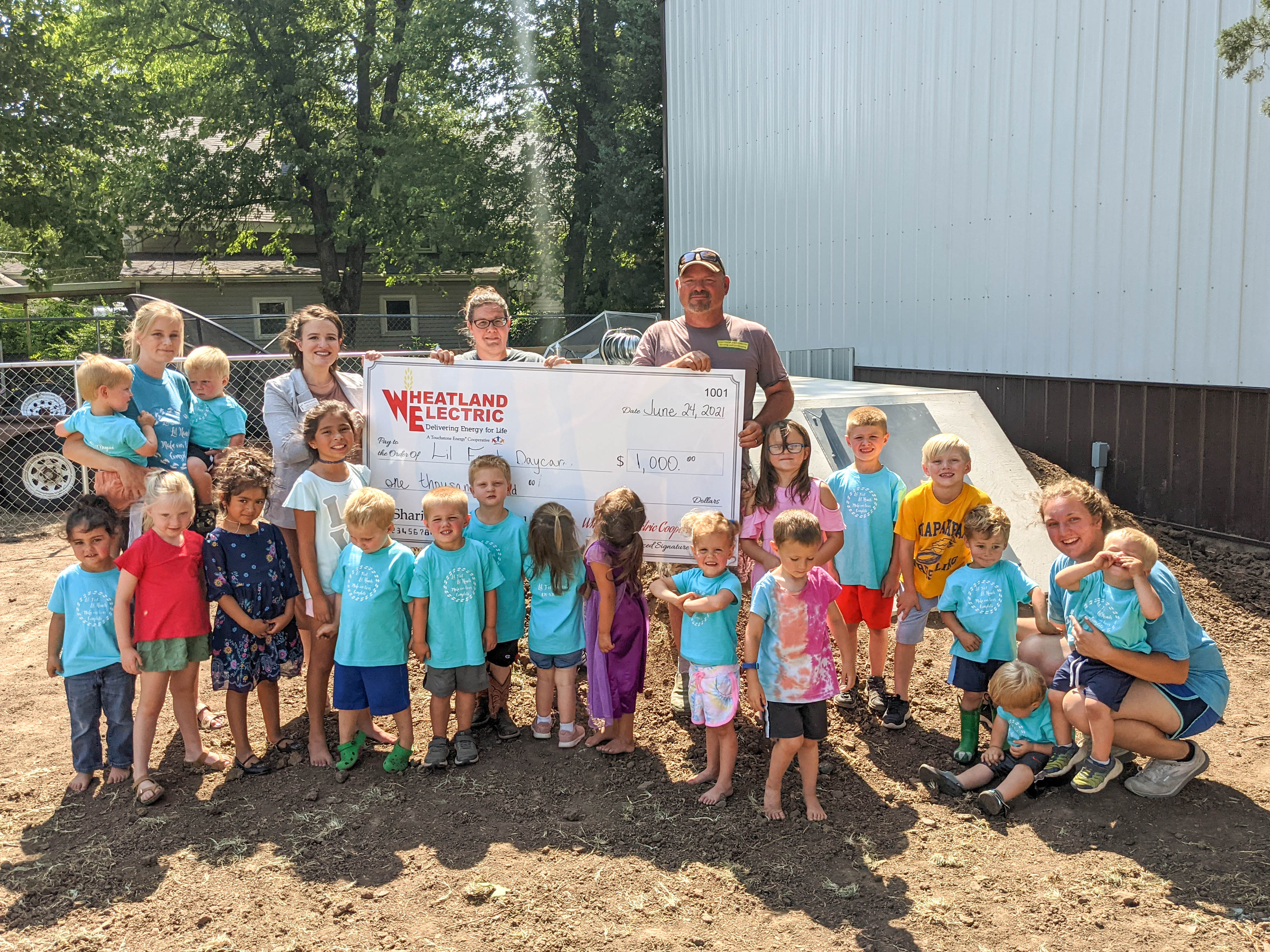 Non-profit groups interested in receiving funding from the Wheatland Electric Sharing Success Fund can apply online. Questions should be referred to Alli Conine, Manager of Member Services & Corporate Communications, at 620-874-4563 or aconine@weci.net.