SCOTT CITY–Wheatland Electric Cooperative, Inc. announced today that its Sharing Success Fund, managed by the Scott Community Foundation, has awarded a $1,000 grant for the Golden Rule Preschool in Scott City, Kansas.
The preschool will use the funds to purchase teaching supplies and a new, specialized curriculum to provide engaging themes for early learning, says Denise Dreiling, board member for Golden Rule Preschool. Golden Rule Preschool is a faith-based, child-centered preschool for children ages three to five. Dreiling adds that the new curriculum includes math and literacy centers, as well as science/technology/engineering/math (STEM) learning, parent and family handouts, and even summer packs.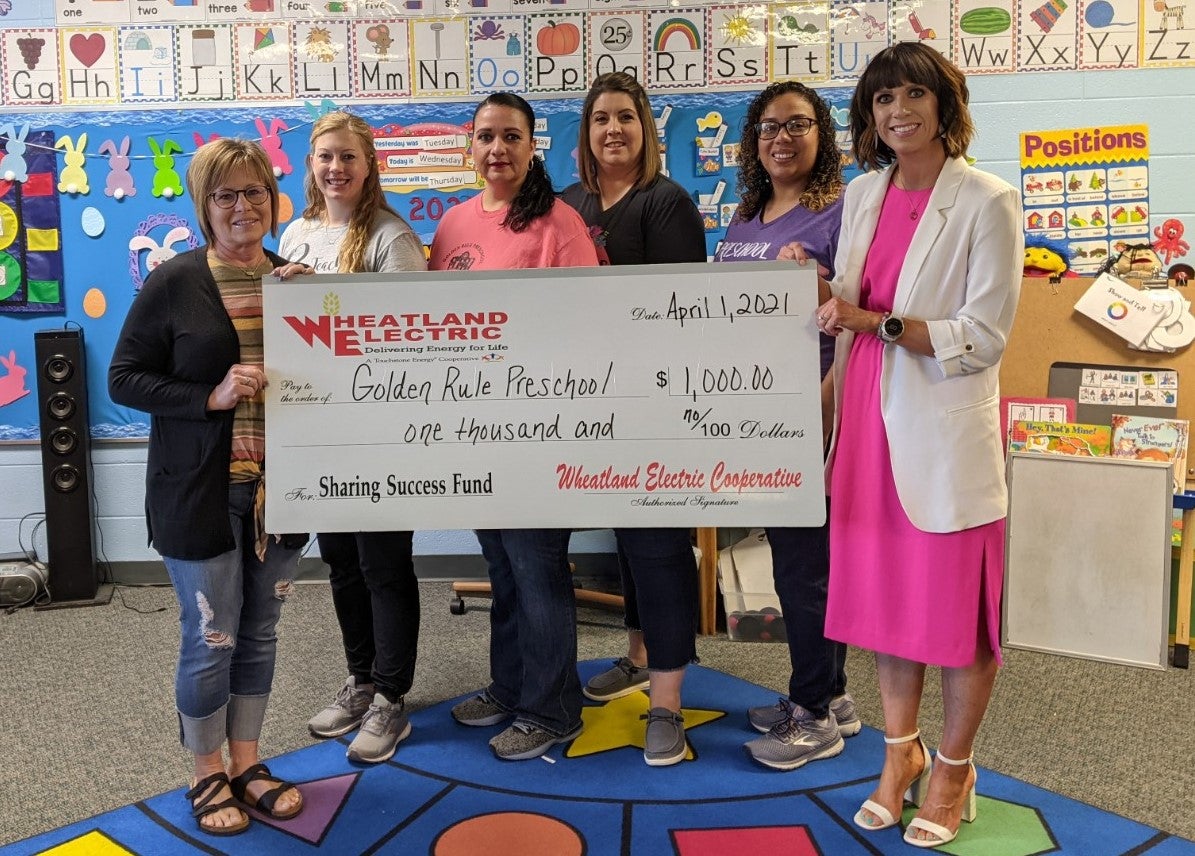 The Scott Community Foundation began formally accepting applications for grants from the Wheatland Electric Sharing Success Fund from non-profit organizations on December 1, 2012. Wheatland Electric and CoBank have each contributed $10,000 this year to the fund. The program will continue to run until the funds are exhausted.
Non-profit groups interested in receiving funding from the Wheatland Electric Sharing Success Fund can apply online. Questions should be referred to Alli Conine, Manager of Member Services & Corporate Communications, at 620-874-4563 or aconine@weci.net.