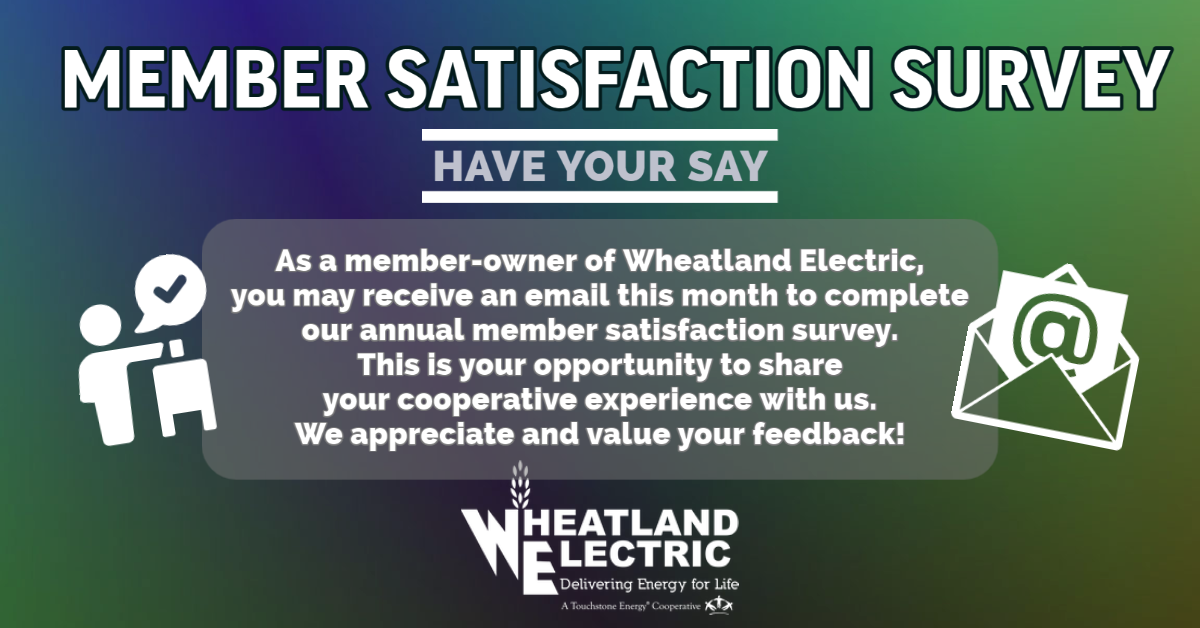 During the month of January, TSE Services will be conducting Wheatland's annual member satisfaction survey. Help us better serve you by giving us your feedback. Your input will help us improve service and plan for the future. 
High levels of member satisfaction have always been the hallmark of electric cooperatives. This accomplishment reflects our recognition that enhancing member satisfaction is a never-ending service opportunity.
To provide us with continuous and tactically actionable feedback from the membership on the cooperative's service performance, Wheatland Electric Cooperative, Inc. contracts with TSE Services, an independent research company, to conduct annual member satisfaction surveys. The feedback provided from the surveys allows us to target improvements, measure progress, and help achieve higher levels of performance in serving members.
For nearly two decades, TSE Services relied upon telephone surveys to collect member feedback. Today's cellphones utilize increasingly sophisticated technology to screen unwanted/scammer calls, including legitimate survey efforts. The combination of screening technology and regulations have resulted in significantly lower response rates and dramatically higher survey costs.
Fortunately, cooperatives around the country are expanding their collection of email addresses for use in communications and survey work. TSE Services has made the decision to transition 100% to online surveys. Questions? Send us a message at memberservices@weci.net.