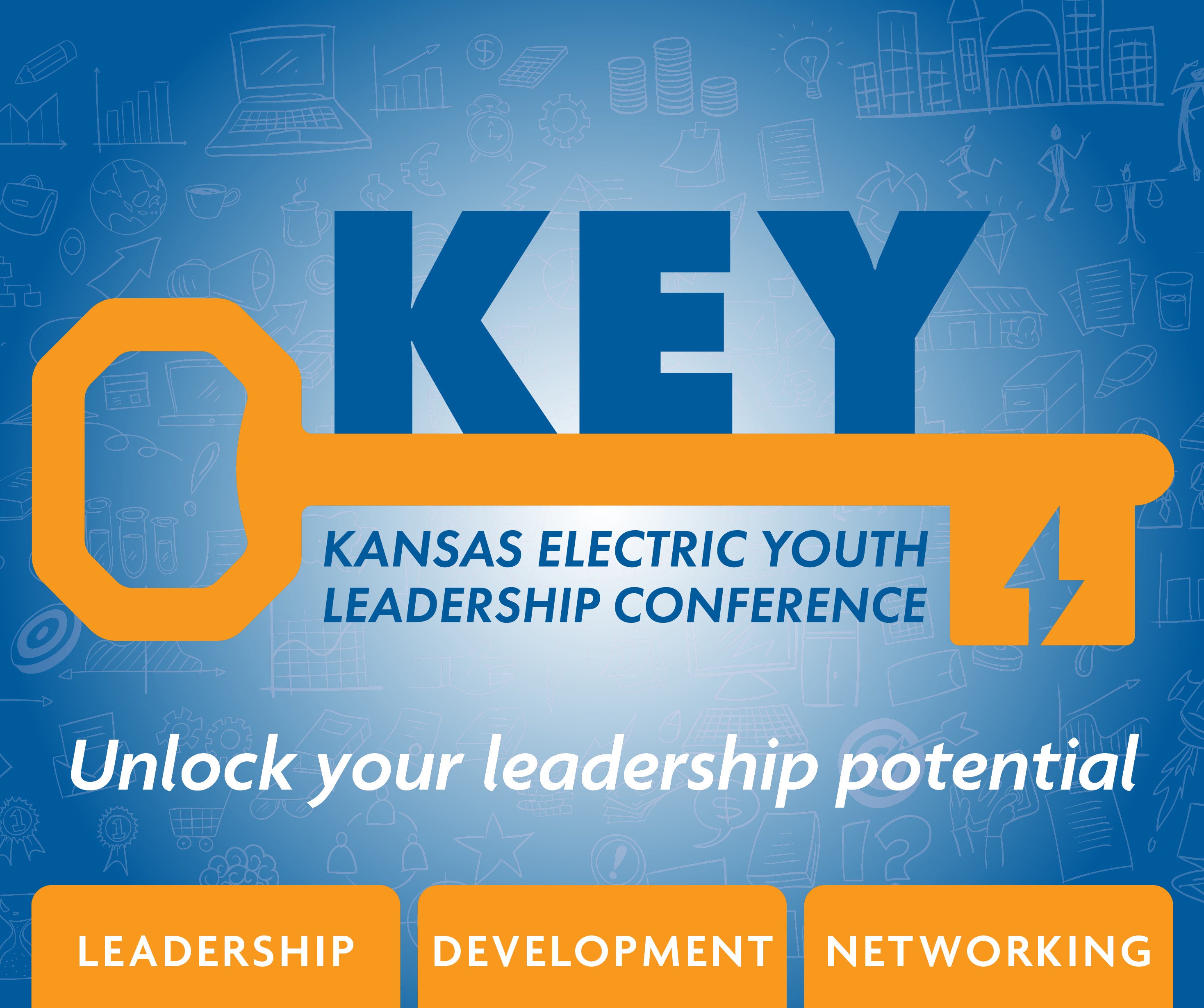 SCOTT CITY–Wheatland Electric Cooperative, Inc., is offering a unique experience this summer for area high school juniors to serve as delegates for a statewide leadership conference.
An interactive experience, the Kansas Electric Youth (KEY) Leadership Conference will be held the week of June 21, 2021, in a virtual setting, and will provide leadership learning opportunities, engaging speakers, and dynamic activities for two area high school juniors.
Juniors from schools within our Wheatland Electric service territory can complete an application on our website by Feb. 18, 2021, for consideration. Our two winners will also receive a $1,000 scholarship upon completion of the virtual conference.
For more than 60 years, electric cooperatives across Kansas have recognized outstanding high schoolers by providing a valuable leadership experience for exceptional teens. Networking is always a big part of our cooperative youth programs, as delegates connect with other like-minded, high-achieving youth. Through the 2021 virtual leadership experience, our selected students can get to know their peers across the state through mentor groups and off-line chats.
In a non-pandemic year, Wheatland Electric selects four area high school juniors for a trip to our nation's capital or a leadership camp in Colorado. In 2021, due to uncertainty surrounding COVID-19, the decision was made to offer a virtual youth leadership conference instead by the Kansas Electric Cooperatives, Inc.
In addition to the virtual conference and local scholarship, selected participants will also be eligible to apply for an annual $1,000 state scholarship and a $10,000 national scholarship, only available to Youth Tour alumni!
If you know of a student leader who is ready for new experiences, geared up to network with fellow youth leaders, and willing to learn more about themselves and their community, encourage them to apply for the KEY Leadership Conference.
For more information visit https://www.weci.net/youth-tour-program or contact Alli Conine, Manager of Member Services and Corporate Communications, at aconine@weci.net or 620-874-4563.
About Us
Our Mission: Delivering Energy for Life – Wheatland Electric Cooperative, Inc., a member owned distribution cooperative headquartered in Scott City, KS, was established in 1948 as a distribution and power cooperative, in the state of Kansas. Today, Wheatland Electric serves more than 33,000 electric meters in 17 different counties and maintains over 4,000 miles of distribution power lines across western and southcentral Kansas. Together, with the help of our members, we are committed to building a better and stronger rural America. Visit www.weci.net for more information.