GREAT BEND–Wheatland Electric Cooperative, Inc. announced today that its Sharing Success Fund, managed by the Scott Community Foundation, has awarded a $1,000 grant to the Cottonwood Extension District in Great Bend.
The Sharing Success grant funds will be used toward the purchase of appliances for a meeting room in the new Extension District office. The meeting room will be used to create an area where youth and adult groups alike can learn nutrition and food preparation, says Donna Krug, district director.
As Krug explains, a variety of other classes taught at the Cottonwood Extension District require the use of a stove and refrigerator, such as Babysitting 101, that strive to improve the quality of life for low-income families in Barton County.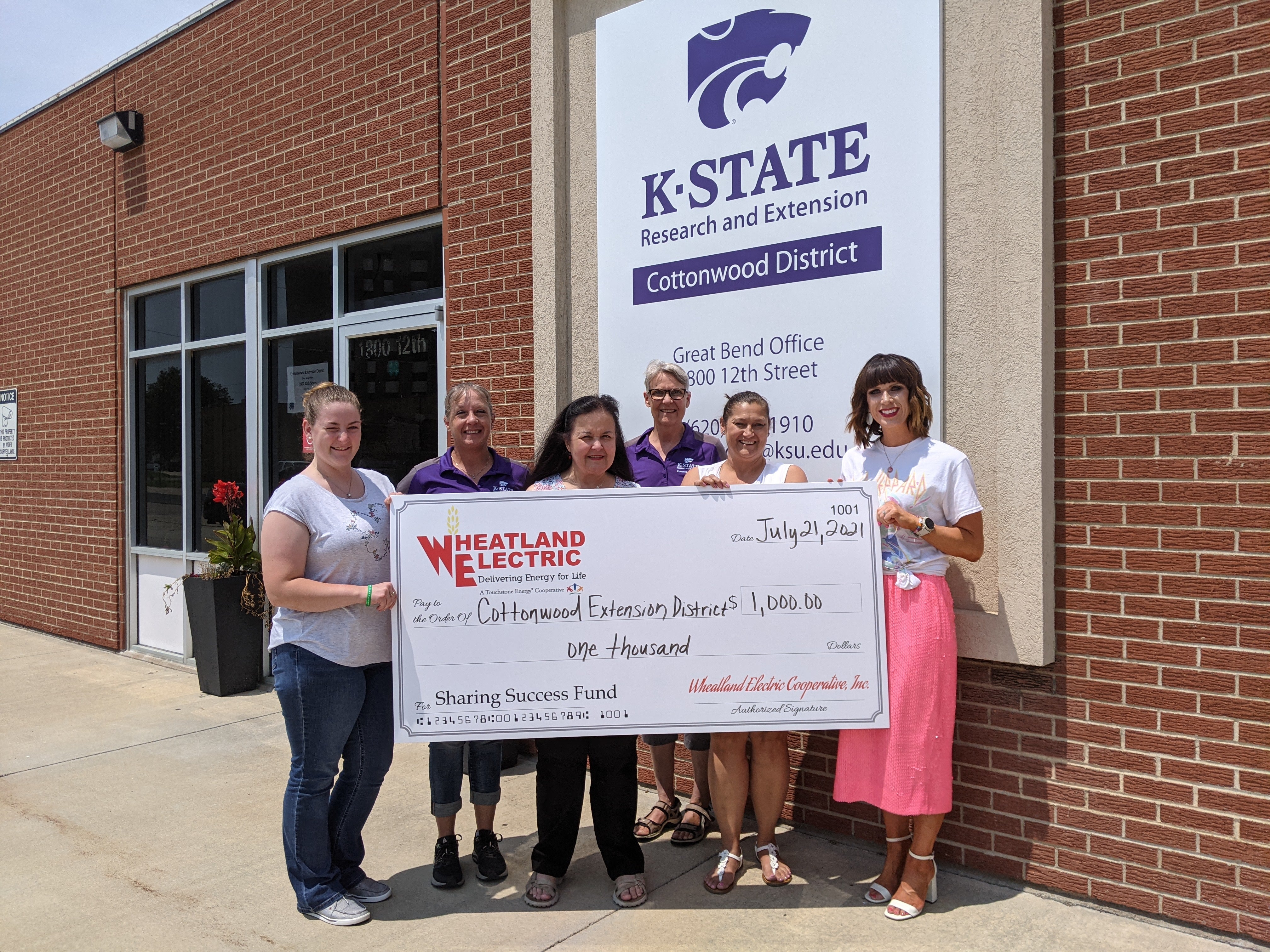 The Scott Community Foundation began formally accepting applications for grants from the Wheatland Electric Sharing Success Fund from non-profit organizations on December 1, 2012. Wheatland Electric and CoBank have each contributed $10,000 this year to the fund. The program will continue to run until the funds are exhausted.
Non-profit groups interested in receiving funding from the Wheatland Electric Sharing Success Fund can apply online. Questions should be referred to Alli Conine, Manager of Member Services & Corporate Communications, at 620-874-4563 or aconine@weci.net.